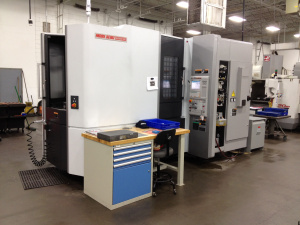 Since our company's inception, we've made it a priority to round out our capabilities so we can perform even better for the industries we serve.
To that effort, we've purchased a formidable array of top-of-the-line CNC machinery equipment for all types of applications. CNC horizontal mills, CNC vertical mills, CNC turning/Swiss screw machines, high-performance saws, wire EDM machines, and state-of-the-art computerized design and logistical technology are all part of our arsenal.
As our machinery numbers have gone up, so have our quality control and inspection processes , all of which contributed to our receiving an ISO 9001 certification not so long ago.