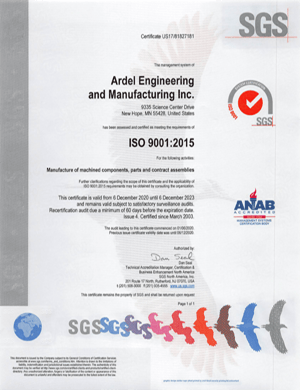 Always have our certifications available by downloading and printing for your records.
The ISO 9001:2015 certification assures that we are an ISO approved manufacturer of precision machined components, parts and contract assembly for the aerospace, medical, defense, OEM food service, and transportation industries.
You can guarantee that Ardel Engineering operates at a high level of efficiency and effectiveness. Fill out the form to view our ISO certifications.