Today, telecommunication technologies play an essential role in our day-to-day lives, and this importance will continue to grow as the world becomes increasingly connected. That's why industry professionals have worked tirelessly to improve individual parts and overall systems to achieve even better performance and reliability. One of the focuses of these efforts is ensuring the use of quality components, which can make the difference between a properly and improperly running system.
At Ardel Engineering, we have the expertise and equipment needed to deliver high-quality precision machined parts and products for a wide range of applications, including those within the communications industry.

Applications of Precision Machined Parts for the Communications Industry

Communication systems consist of numerous components that work together to transmit, receive, and process information between parties. Many of these components must be designed and built to high degrees of accuracy and precision to work properly, which is why they are often made using precision machining processes. Examples include:
Amplifier housings
Antenna components
Heat sinks
Microwave tower parts
Panel frames
Shielding
Companies may also use precision machining to produce complete telecommunications devices and systems, such as:
Cell phones
Chipsets
Landline infrastructure equipment
Modems
Networking devices
Residential gateways
Routers
Satellites
Switches
Wireless infrastructure equipment
Advantages of Machined Parts for the Communications Industry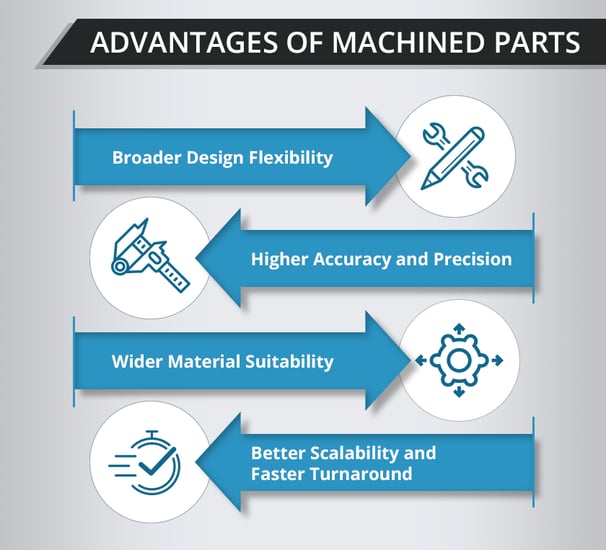 There are many advantages to using precision machining to make parts and products for the communications industry. For example:
Broader design flexibility. Precision machining enables telecommunications industry manufacturers to turn a wide range of designs into physical objects. They can manufacture parts and products that are tailored to handle highly specialized or unique needs, such as high-volume data capacities, variable weather conditions, and no-lag requirements. As a result, they have the freedom to create more innovative solutions.
Higher accuracy and precision. Precision machining produces components to tight tolerances with little to no variation from piece to piece and batch to batch. These qualities are essential to ensuring the equipment will not experience failure, call interruption, poor video transmission quality, or any other problems associated with improperly made equipment.
Wider material suitability. Precision machining easily accommodates high-strength materials, such as aluminum, brass, steel, and stainless steel, so manufacturers do not have to worry about including them in their designs.
Better scalability and faster turnaround. Precision machining is highly efficient; it can produce high volumes of parts in short periods of time without sacrificing quality.
CNC Turning and Milling Services at Ardel Engineering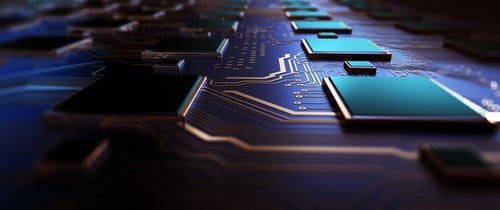 The communications industry is rapidly evolving, which means that companies cannot depend on manufacturers who cannot keep up with changing demands. They must seek out manufacturing partners who are ready and willing to innovate as needed, such as Ardel Engineering.
At Ardel Engineering, we have a state-of-the-art, 55,000-square foot facility that is ISO 9001:2015- certified, climate-controlled, and outfitted with the most advanced CNC machines available. It has everything we need to complete standard vertical and horizontal milling and turning work as well as produce non-conventional solutions for virtually any application within the communications industry. Our stringent quality control procedures ensure smooth, efficient production and timely delivery of communications units.
Partner With Ardel on Your Next Communications Industry Project
Looking for a partner for your next communications industry project? Turn to the experts at Ardel Engineering! We've provided precision manufacturing solutions to many of the top leaders in the telecommunication sector with 100% customer satisfaction. You can count on us to meet your needs.
To learn about our precision machining capabilities and how they can benefit you, contact us today. To discuss your project requirements with one of our team members, request a quote.