There are some exciting possibilities on the horizon for commercial space flight.
Last month NASA awarded funding to Boeing and SpaceX for both companies to continue working on their "space taxis" which could carry astronauts to and from space stations.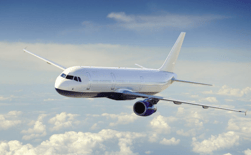 This month Boeing has reached its final commercial crew design milestone for its CST-100. This means that the company can now begin planning for full-scale flight tests article construction.
Additionally, Virgin Galactic is working to bring space travel to the masses with its announcement that it will resume its rocket-powered test flights and hopes to have the first commercial flight by early 2015. The company's SpaceShipTwo is designed to carry two passengers and six pilots and so far over 700 people have made reservations for a flight.
With extensive experience in the aerospace industry we at Ardel Engineering find these new advances very exciting and we'll be continuing to monitor the news surrounding the aerospace industry. To learn more about our services for the aerospace industry, visit our website. We are also active on Twitter and LinkedIn where we post company updates as well as relevant news about the aerospace industry and commercial space flight.