In what many considered a surprising move, Facebook CEO Mark Zuckerberg recently appeared on NBC's Today Show to announce a new Facebook feature that would soon be available for all the social media platform's users to share: their organ donor status.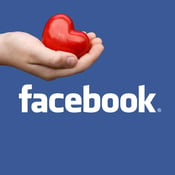 Apparently Mr. Zuckerberg's medical student girlfriend, Priscilla Chan, inspired him to instigate the new social media status, since it would be an extremely easy way for those in need of a medical transplant to seek out a potentially life-saving donor. Previously, those searching for organ transplants would have to slog through a months-long, nebulous process that oftentimes involved them sorting through long miles of bureaucratic and insurance company red tape, or would even lead to less scrupulous customers shopping for organ transplants on the international black market.
The implications for OEM medical device manufacturers are – potentially – staggering. With a social network that increases by a million-fold a person's ability to search for a legal, healthy organ transplant, the supply of organs might possibly, by logic, be expected to meet the overwhelming demand. With the supply chain more firmly in place than ever before in history, the corresponding need for surgical tools and surgical machinery could be mind-boggling. Add to this, of course, the fact that the largest and most affluent generation of Americans – the Baby Boomer Generation – is on the cusp of retirement, and you have an even more sizable customer base at hand.
Being a highly-certified quality medical device manufacturer and developer, Ardel Engineering finds itself in a position to help with the stepped-up demands of hospitals, medical centers, and private health clinics as far as surgical and medical diagnostic equipment. Already there are more human beings alive today on the planet than the combined sum of deaths throughout all previous human history. The "Facebook Revolution" may well allow this statistic (a staggering accomplishment in its own right) perpetuate itself that much the longer, healthfully, and legally. Learn more about our precision machining services and how we contribute to the medical industry by contacting us.