For over 40 years, Ardel has stayed at the top of our profession by never settling for second best and never standing still.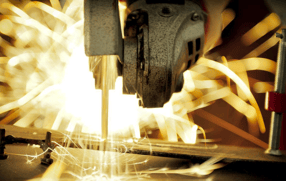 We are a leading customer-exclusive production-based job shop because we have never stopped growing and innovating.
Therefore, it is with great pride to announce that we are currently increasing our production capacity with addition of more, cutting-edge, machinery and a new highly skilled and accomplished Production Manager.
Ardel is undertaking this upgrade for a number of different reasons including:
Increasing our already high levels of quality and efficiency
Increasing capacity to maintain and improve our lead times
Expanding our reach into the ever growing global machining marketplace
We are accomplishing these goals with the purchase of the most efficient equipment available including new horizontal and vertical CNC machines and another Swiss machine. All three of these new additions to our already robust machinery provides us with an impressive array of equipment which gives our customers from the aerospace, commercial, medical fields even more access to the quickest speeds and reasonable prices in the industry.
It is an exciting time for everyone at Ardel, and we cannot wait to offer an even wider range of industries our ever expanding design, engineering, and manufacturing capabilities. If you want to learn even more about latest additions, please don't hesitate to contact us today.